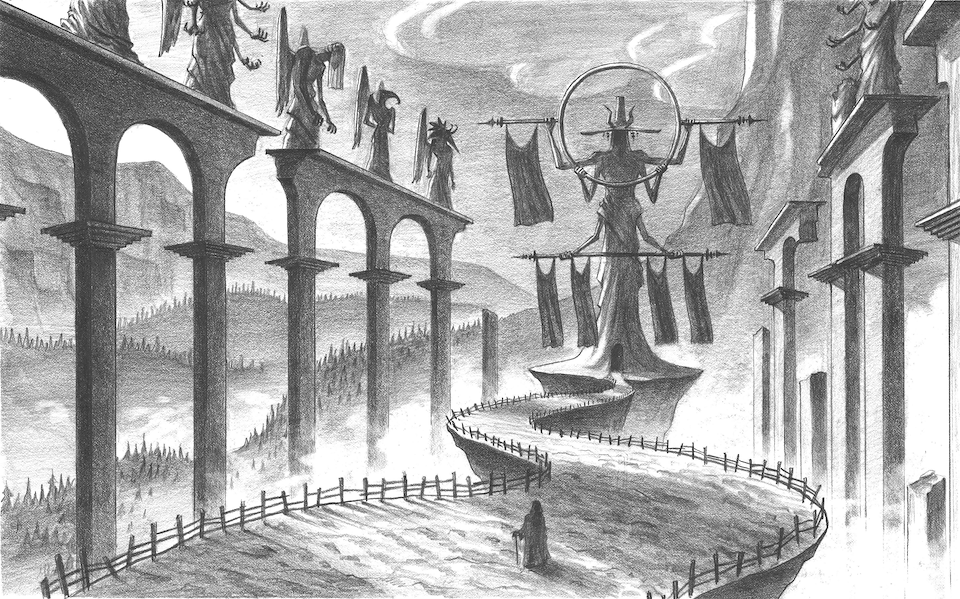 My first serious jab at environment art. Loosely based on architecture studies from my various visits to Mission San Juan Capistrano.
Black Prismacolor on Vellum.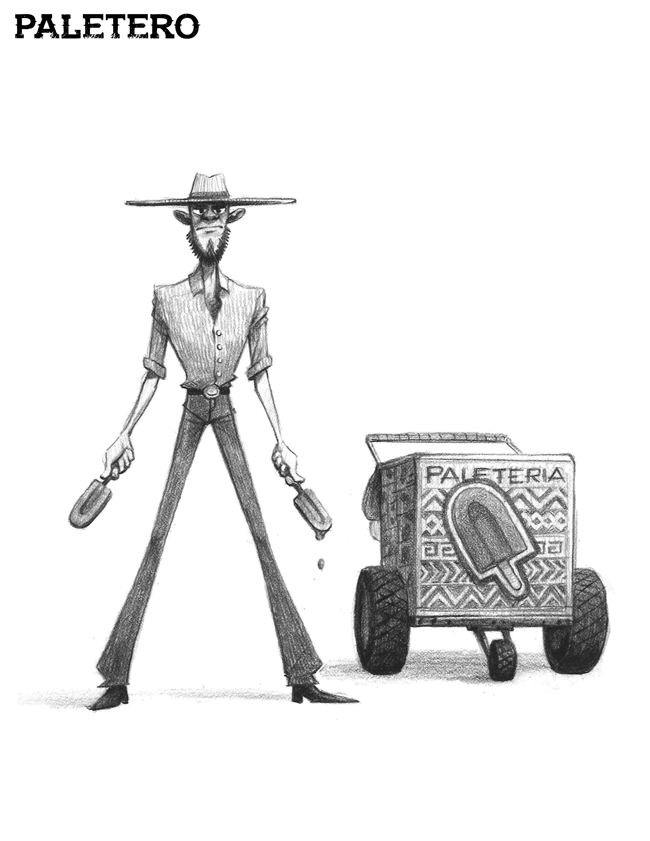 This popsicle-slinger is based on the Paletero (ice cream cart men) of Santa Ana, where I currently live.
I have a whole story in my head… Western standoffs, popsicle-selling turf wars, and icy cold stares.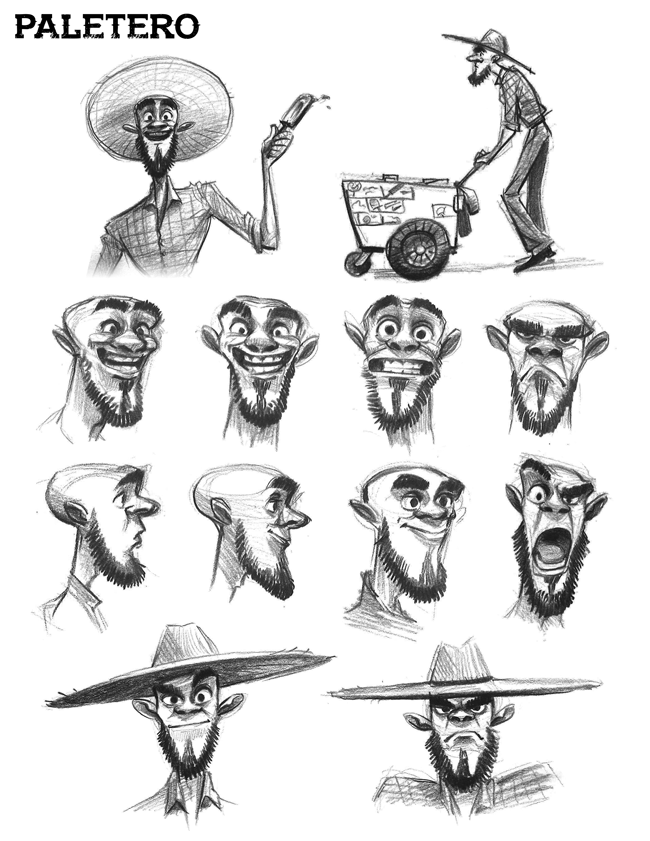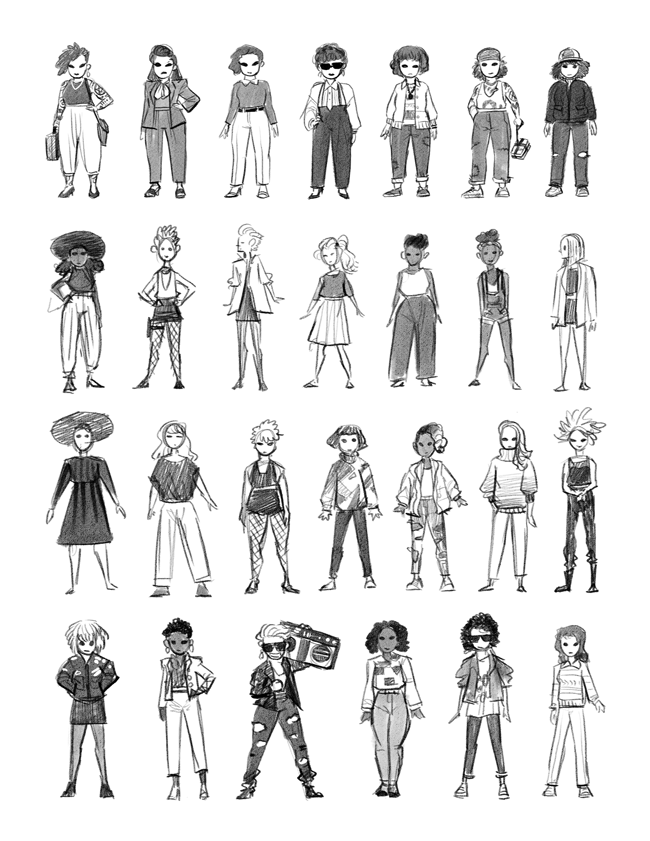 1980s fashion research for a secret upcoming project!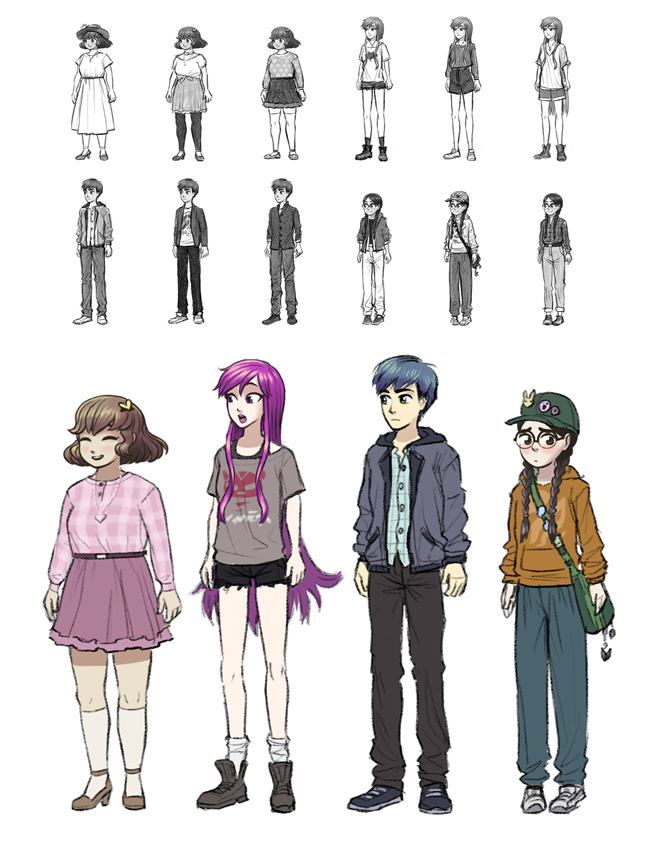 (above and below) Concept art for "My Magical Best Friend" an upcoming visual novel by Shiny Yang.
Check out his game development work at spotcos.com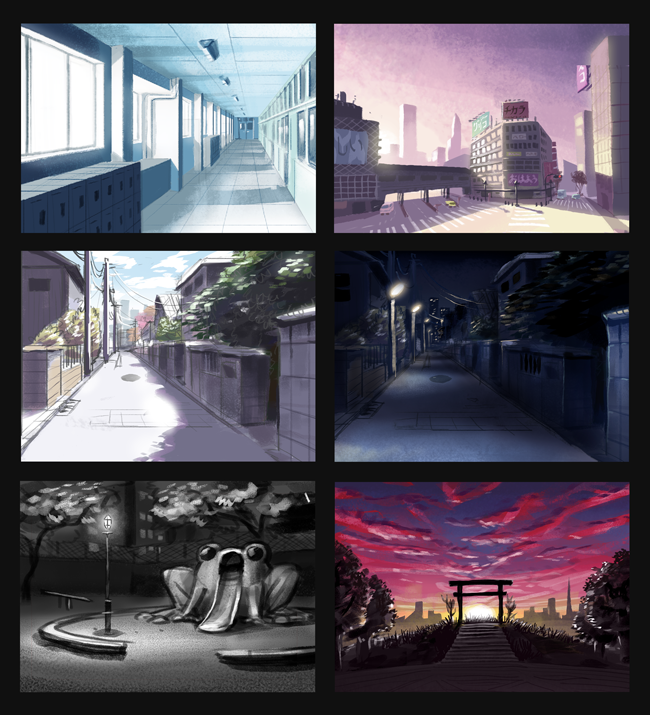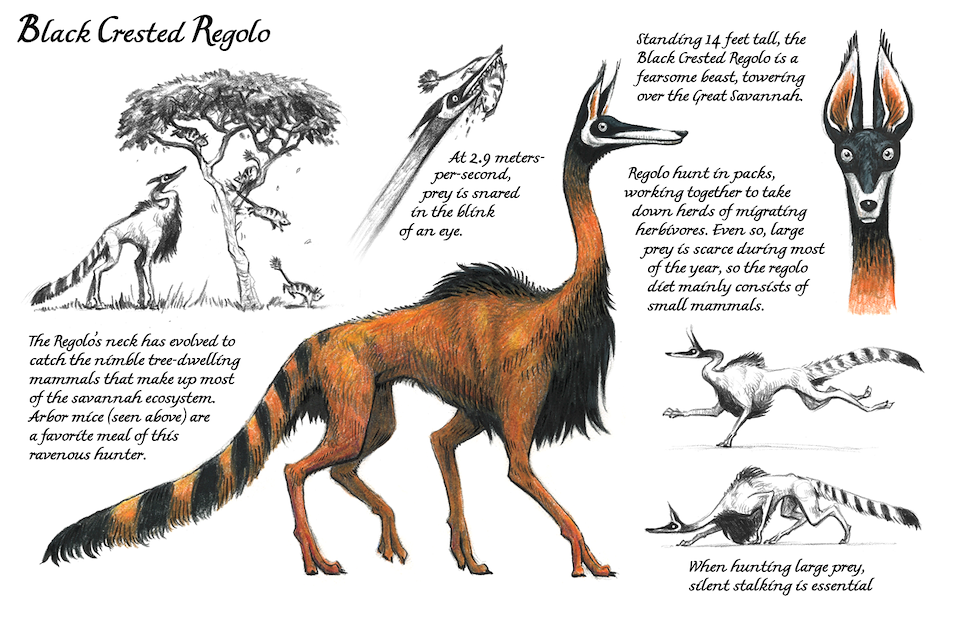 I researched many real-world animals for these two beasts. Desigining creatures that could actually function in real life is a rewarding, but often frustrating task.
Terryl Whitlatch's amazing creature design inspired me. artstation.com/artist/terrylwhitlatch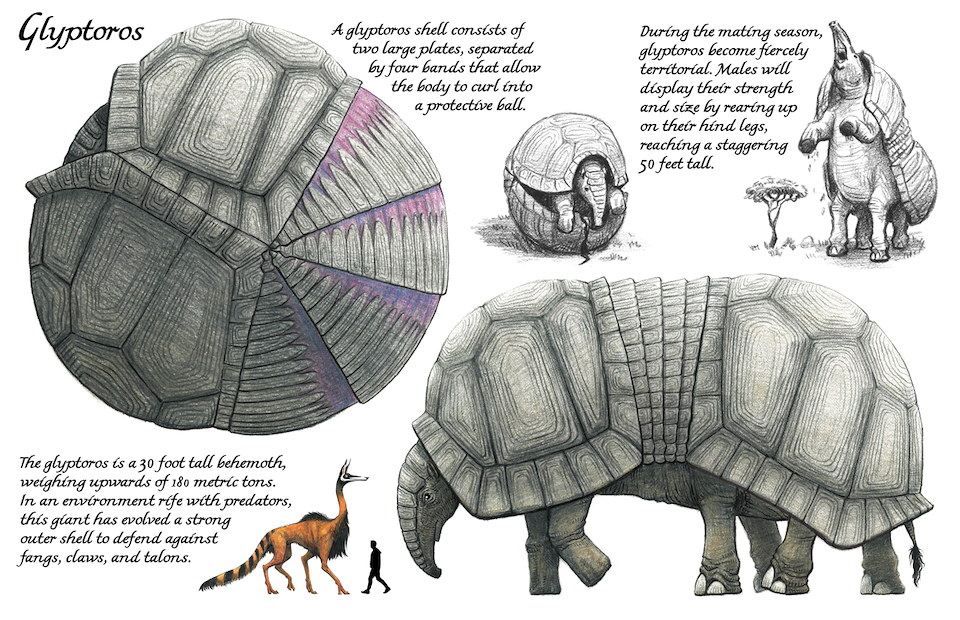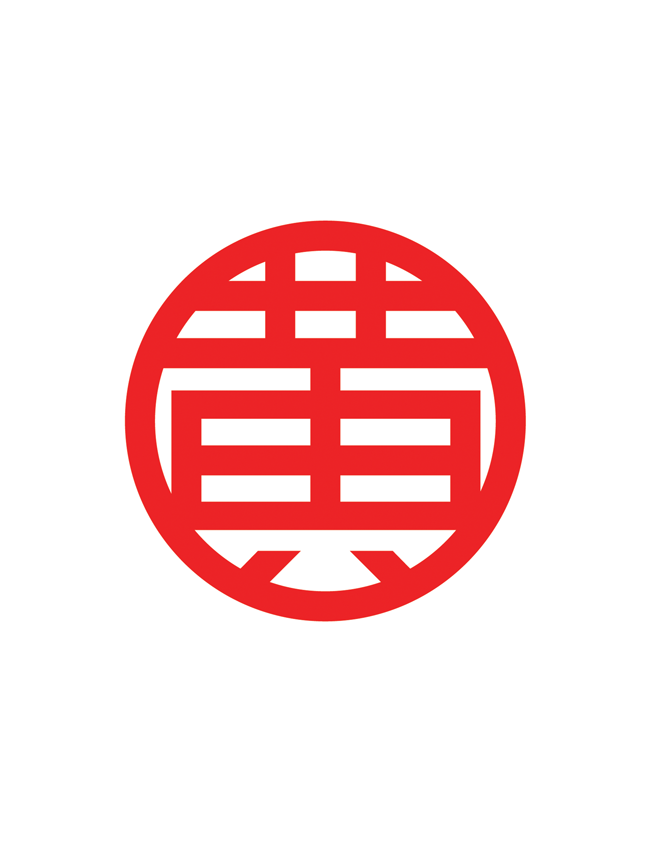 A Random Assortment
A random assortment of my artwork. This gallery will be continually updated